55 total views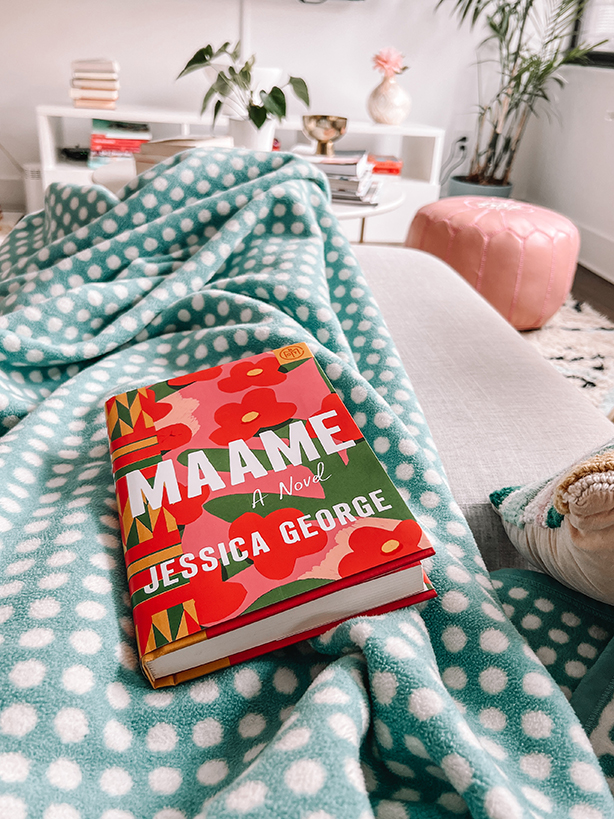 After being in a bit of a reading slump in January, I feel like my reading mojo and BACK! The standouts for me this month were definitely Normal People (LOVED it) and Genuine Fraud which just totally sucked me in in a way I wasn't expecting.
If you love a book that's fun, twisty, and suspense-filled without being too scary, this is a great pick for you. Best friends and writers Chess and Emily stay at a villa in Italy where a horrific murder of a famous rock star happened in 1974. The book goes back and forth between the present and the interesting cast of characters that stayed in the villa in the summer of 1974.
In the present, Emily starts to dig for clues to figure out what *really* happened the night of the murder while she also grapples with the drama in her own life.
This book kept me guessing until the very end. Just when I thought I had it all figured out, NOPE. I will say I had to suspend my disbelief a few times for the sake of the plot. Even so, this book was such a fun ride.
My Rating: 4/5 Stars
This book is definitely my favorite I've read in a minute. High schoolers Connell and Marianne form an unlikely friendship which leads to a secret, sort of, relationship. Connell is pretty popular and well-liked at school whereas Marianne has always been a bit of an outcast. They end up going to the same college where their roles reverse: Marianne easily slips into college life and Connell struggles to find his place. We follow this pair and their complicated relationship through the college years.
I found this book to be one of the most raw and honest depictions of love and a relationships. I read a lot of traditional romances which are great, but wow did it feel refreshing to read something that felt more like real life.
The ending was a bit rushed for me and at the end I found myself saying "Wait, what?!" Otherwise it would've been a 5 star read for me.
My Rating: 4.5/5 Stars
One of my favorite books I read this summer was We Are Liars also by E. Lockhart. That book was so unlike anything I have ever read. I was curious what another book would be like by the same author. Genuine Fraud is totally different… but similarly satisfying.
Imogen is living at a resort in Cabo. But Imogen isn't who she says she is. She's actually Jule, her best friend. As the book goes on we start to learn why Jule is pretending to be Immie and where the *real* Immie is.
The format of the book is so interesting. It's told backwards with each chapter going back in time a little more. It's done in such a brilliant way and I found myself itching to read more… even when I was ready to go to bed. Some of the twists end up falling flat after so much build up, but for a quick read I'd say it's still worth your time.
This book would be a perfect vacation read. It's the kind of book that's so compulsively readable you power through it in a day while lounging on the beach.
My Rating: 4/5 Stars
Maame by Jessica George
I've been seeing this gorgeous cover *all* over Instagram and knew I had to read it.
Maddie is 25 years old and what you'd call a late bloomer. She's still living at home. Her mother splits her time between London and her native Ghana. Maddie is left to take care of her father who has Parkinson's disease. She's been so focused on taking care of her dad that she hasn't had much of a chance to date or live her life.
When her mother comes back from Ghana, it's finally Maddie's time to take control of her life. What follows is an emotionally charged coming-of-age story about modern dating, friendship, moving out on your own for the first time, and complicated family dynamics.
Overall I'd say I liked this book but didn't love it the way I know some people did. I saw a review describe the main character as being "meandering" and I think that nails my issue with it. The flow felt a bit too disjointed for me. I will say the second half had a better flow and picked up.
In the end I liked the book and Maddie's journey, but didn't love it the way I know others did.
My Rating: 3.5/5 Stars
News
Prabhas, a popular Indian actor, is known for his versatile hairstyles. He has sported a range of looks, from…