13 total views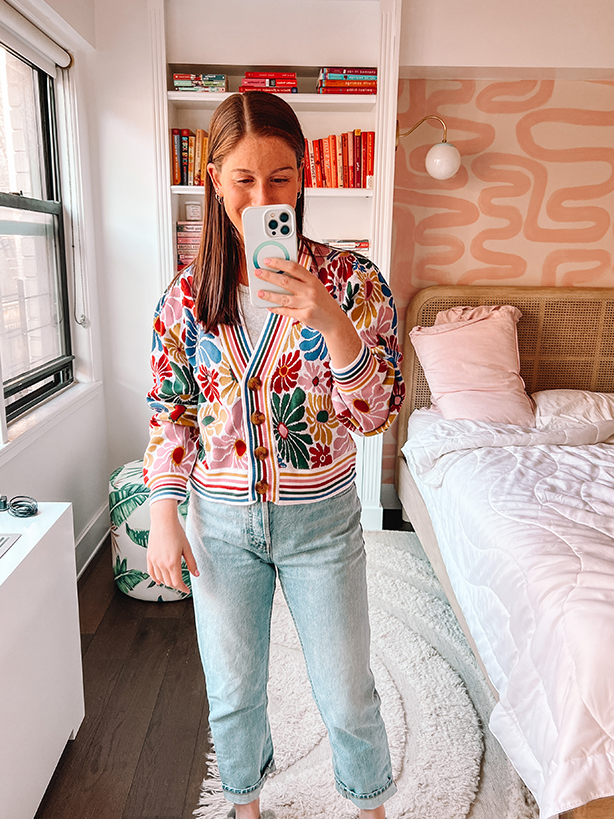 I rented it from Nuuly for the month and wore it constantly… will definitely be renting it again this spring!
I've been loving this blush in heliotrope.
I'm still working on my 2023 goal of upping my makeup game and this blush has become a favorite. It's the right amount of creamy for my dry skin and adds just a touch of color without feeling like too much.
You *need* to watch the TV show Shrinking on AppleTV.
It's from the same team as Ted Lasso (I am SO excited for season 3!!!) plus Jason Segel. Segel plays a therapist struggling with his own grief after his wife suddenly passes away. He starts using some unconventional approaches with his own patients. Much of the show is also about his shaky relationship with his 17 year old daughter and his friendships with the therapist he works, including a hilariously gruff Harrison Ford. The show is a great mix of being laugh out loud funny while also having emotional moments.
Two basic t-shirts I've been loving:
This t-shirt is a looser more relaxed fit. I've been wearing it under blazers and with more form-fitting pants like a skinny jean or yoga pants. This t-shirt is more form fitting and holy moly do I love the fit of it. It's the perfect amount of stretch that fits like a glove without feeling constricting. It's been a favorite of mine with less form fitting bottoms like trousers or straight-leg jeans.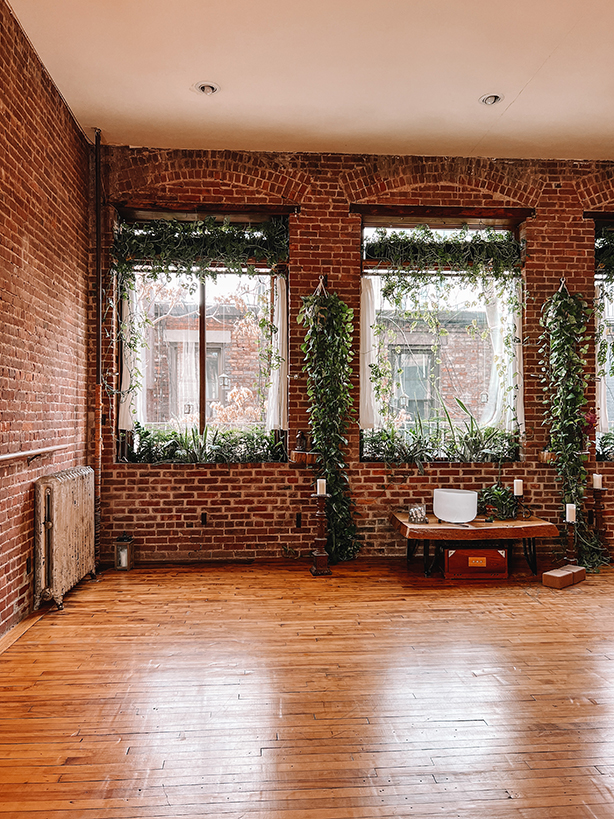 I've been really loving taking yoga classes at St. Marks Yoga. I personally hate hot yoga and am SO happy to have finally found a studio that offers non-heated vinyasa yoga. I've found the vibe to be super welcoming and classes are only $10!
Okay I was a bit iffy on this monitor when it first arrived, but now that I've figured out some of the settings I'm really loving it. I work from home and love a dual monitor situation. My old monitor was fine but I felt like I was drowning in cords on my desk, plus it was constantly getting disconnected from my laptop for no reason.
I was excited to find a monitor with AirPlay capabilities. NO EXTRA CORDS? Obsessed. I had some issues at first with text being blurry on the screen but found turning the sharpness all the way down (yes down!) fixed the issue.
FYI: I've found that Best Buy is constantly having great sales, including when I bought the monitor a few weeks ago. If you're not in a rush, I'd keep an eye on the monitor pricing to save some $$.
News
Join The FREE Discord ➡️ https://discord.com/invite/getshitdone ⏱⏱VIDEO CHAPTERS⏱⏱ MAKE $$$ ONLINE LIKE ME 💸 ⬇️ =============================== 🎥 – WATCH…