40 total views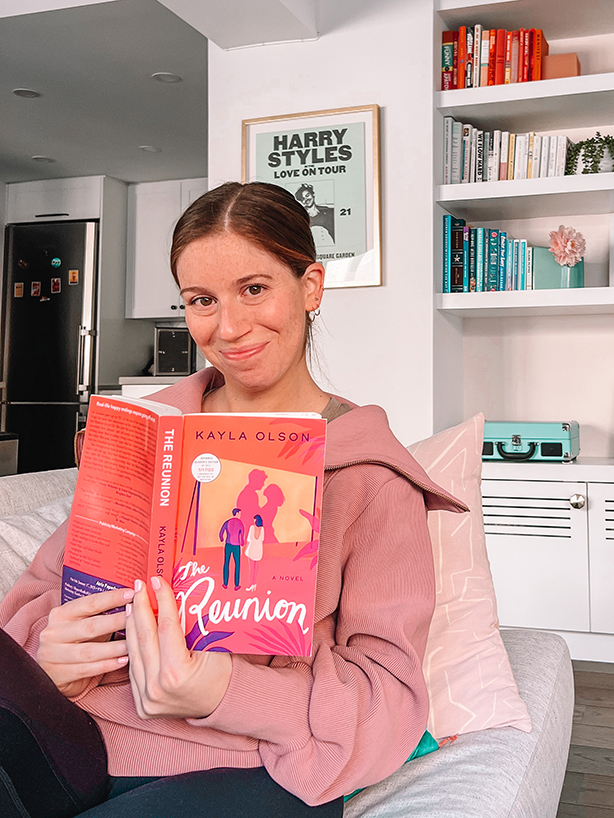 I've been in a bit of a reading slump. Everything I start I just can't get into. I ended up DNF'ing (did not finish) a bunch of books in January trying to find something that sucked me in.
I did read one of my favorite recent romances and a super fun revenge plot page-turner I can't wait for you to read when it comes out March.
This book was at the top of SO many "best book of 2022" lists… but it wasn't for me.
We follow Elizabeth Zott through what it's like to be a woman chemist in the 1960s and how she eventually becomes the unlikely host of a cooking show. I liked Elizabeth but I found her love interest awful and struggled to root for them. There's also so many awful things that happen to her in her early career (things like sexual assault) that are casually brushed off. While I'm sure there is some accuracy to this being how things were for woman, it made the first half of the book a total slog to me.
I ended liking looking the second half a bit more, but still felt meh about the book as a whole. Loads of people loved this book though… so maybe it's just me.
My Rating: 3/5 Stars
This new romance is such a treat. Liv and Ransom become best friends while starring on a popular teen show together 20 years ago. Think Boy Meets World or Dawson's Creek. Liv has always had a crush on Ransom, but he friend zoned her pretty hard when they were younger. Flash forward to now, the show is having a reunion and it's the first time Liv and Ransom have really hung out since.
I'm a sucker for a second chance romance and anything with celebrities in Hollywood. This was onoe of my favorite romances I've recently read. Highly recommend if you also love celebrity romances and/or the book Funny You Should Ask.
My Rating: 4.5/5 stars
What. A. Journey. I devoured this wild ride of a revenge book in ~24 hours.
Lorelei and Holly were best friends 20 years ago in college… until they had a falling out. Now Lorelei is seeking revenge on Holly for what happened, but turns out Lorelei might be in danger too.
I found this book to be a total page turner, I had to keep going to find out what happened. It reminded me a bit of Luckiest Girl Alive as we find out what happened in the past. In the end I'd say I really liked it with how addicting I found it, but can't say I *loved* it with the content of the book being so twisted.
Heads up: I'd check trigger warnings and skip if disturbing books aren't for you.
My Rating: 4/5 Stars
I wanted to reread this iconic book before the movie comes out — I must've first read this book over 20 years ago when I was a pre-teen!
After all these years I still love Judy Blume's ability to convey what it feels like to be 12 years old but without a hint of judgement towards the character. This wasn't my absolute favorite of hers growing up (I remember loving Sally J. Friedman and Just as Long As We're Together) so I'd be curious to reread some of my other Judy faves from growing up.
No rating on this one seeing as I'm not exactly the target audience 😂 But I'm a forever Judy Blume stan.
This post contains affiliate links. Thank you for supporting Kayla in the City (and local boosktores by buying your books through Bookshop.org!)
News
In early fall when the sun begins to dip, Valletta bakes brown from its hilly perch atop deep blue…