19 total views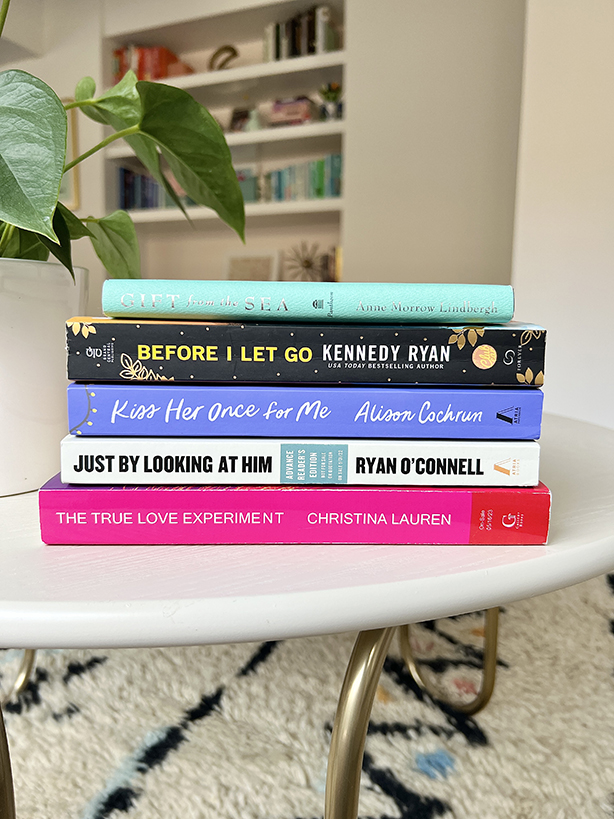 In December I read some real gems. For starters I read something that's non fiction. That never happens! I had never heard of Gifts From the Sea until my mom got it for me for Chanukah. Now I can't stop thinking about it and recommending it to everyone. I also couldn't resist reading the new Christina Lauren book which comes out in May.
FYI: Kiss Her Once For Me is in the above photo (I technically read it in December) but I reviewed it last month which you can find here.
CW: Still birth and suicide ideation.
One sentence plot: A beautiful and achingly painful romance between a divorced couple who has gone through and awful loss together.
One sentence review: Romances can be hit miss for me these days but this one is such a hit with it's complex characters and BIG feels
Read this book if: You love emotional romances like Colleen Hoover and Renee Carlino and want something that's a bit different.
My Rating: 4.5/5 Stars
One sentence plot: The story of a successful TV writer who can't stop cheating on his boyfriend and dealing with this cerebral palsy which has him feeling like "gay Shrek" (his words, not mine).
One sentence review: Wasn't plot heavy enough for me and almost read like non-fiction vignettes but I like where it went in the end.
Read this book if: You want a messy, hilarious, roller coaster ride of a book.
My Rating: 3.5/5 Stars
Comes out 5/16/23
One sentence plot: Romance writer Fizzy (the BFF from The Soulmate Equation) gets cast on a bachelorette-type show but ends to falling for the dreamy producer.
One sentence review: I loved this cute and fun romance that also pokes fun at romance tropes seeing as it's about a romance writer.
Read this book if: You're a sucker for romance tropes (of course there are going to be great tropes — the book is about a romance author!) and love a classic rom-com with a great lead.
My Rating: 4.5/5 Stars
One sentence summary: A book of essays and reflection on life and a trip to the beach written in 1955.
One sentence review: My mom gave me this book as a Chanukah gift and I had never heard of it but I totally fell in love with the writing and brilliant insights that are just as important now as they must have in 1955.
Read this book if: Honestly? Everyone can get something out of this book. It's just so chock full of nuggets of wisdom no matter what stage in life you are at.
My Rating: 5/5 Stars
This post contains affiliate links. Thank you for supporting Kayla in the City and local bookstores through Bookshop.org
News
Bowmore and Aston Martin are back at it again with the cross promotional single malts (you might remember ARC-52…