123 total views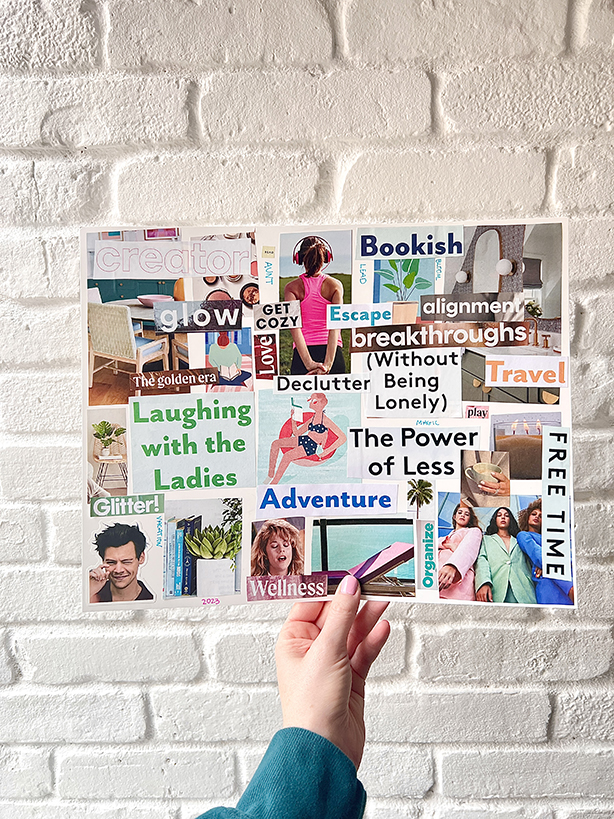 Over the last few weeks I've been doing some reflecting and thinking about how I want this year to look and feel. I know goals are supposed to be SMART (Specific, Measurable, Attainable, Relevant, and Timely…) but I say f*ck that. Some of these goals just… are?
And in case you missed it, this is my word of 2023!
Personal Goals
Travel
I don't have any trips planned as of right now! On my wish list for this year:
A beach-y resort vacation
At least one long trip to LA… maybe two.
This is a reach: A big Europe trip. I was supposed to go to Italy in June 2020 as sort of a 30th birthday trip. Obviously, that didn't happen.
A beach-y "workcation" over the summer where I can work remotely like I did last year in Cape Cod.
So, all the beach-y vibes in 2023 apparently.
Learn how to do my makeup
This one is a bit silly. I'm SO clueless when it comes to makeup. It's time to learn the basics!
Create Space/Declutter
I'd like to both get rid of some stuff in my apartment and figure out better ways to organize. Top priorities too tackle: My constantly growing book collection, closet, and desk
Also on the topic of space: Embracing space in my schedule and letting go of the need to always be productive. Easier said than done.
Spend lots of time with my nephew
Insert all the auntie snuggles in 2023.
Read 52 Books
This isn't a new one for me. Since 2020 my goal has been to read a book a week. I know 52 books a year is doable for me… and it stops me from scrolling social media at night.
Make the effort to make plans
Apologies to my IRL friends because I am AWFUL about reaching out to make plans. I know I need to stop waiting for other people to reach out.
Make a list of go-to outfits
On the fashion front, it's a goal of mine to set aside some time at the beginning of every season to go through my closet and create a list of outfits I love. This way I won't get stuck in my usual "I HAVE NOTHING TO WEAR!" spiral when I'm getting dressed for the day.
Continue to focus on fun
My focus word in 2022 was fun and it really pushed me to prioritize doing the things I love to do like taking flying trapeze classes in the summer. I want to continue to prioritize fun this year both in my day-to-day life and also in how I approach content creation.
Professional Goals
Build community
I have this vision of creating a community (probably a Facebook group) for social media managers that also work in-house at brands. There are so many times I wish I had someone to turn to and pick their brain that also understands running social media for a brand. I haven't found a great community for that so it's time to create it myself.
Speak at a conference
When I was doing social media coaching I LOVED leading marketing workshops for small business owners. A big goal of mine for this year is to speak at a book or marketing conference on social media.
Win (or at least enter to win) a marketing award
This is a big, scary, and maybe lofty goal to admit. A career goal of mine I am working towards this year is to submit for a marketing award of some sort.
Attend 1 marketing conference, summit, or workshop per quarter
Anytime I attend a social media conference I get SO fired up with new ideas for work and my own content.
Dream bigger
I am a very practical person when it comes to dreaming. I immediately start thinking about the logistics so much so that I don't even bother to dream big. No more. Go big Kayla, both at work and in your own life. You can always pull back from there.
Do Less So I Can Be More
Okay ending a huge list of goals with the words "do less" might sound counterproductive. Hear me out…
A big lesson I learned this year is that when I do less, I can actually live my life more. Above all this year I want to pause before saying yes to big commitments.
Adding in new commitments usually means taking away from something else. Sleeping in, working out, spending time with friends, seeing Broadway shows, lounging by the pool in the summer, the time and energy to take weekly trapeze classes. At one point in my life, I was okay with sacrificing those things in order to say yes to something else. Now? Not so much!
For once in my life, I'm not looking to add a whole lot more to my plate.
News
How do menstrual cycles affect women's fitness and training? This article was originally published by Kaylainthecity.com. Read the original…