24 total views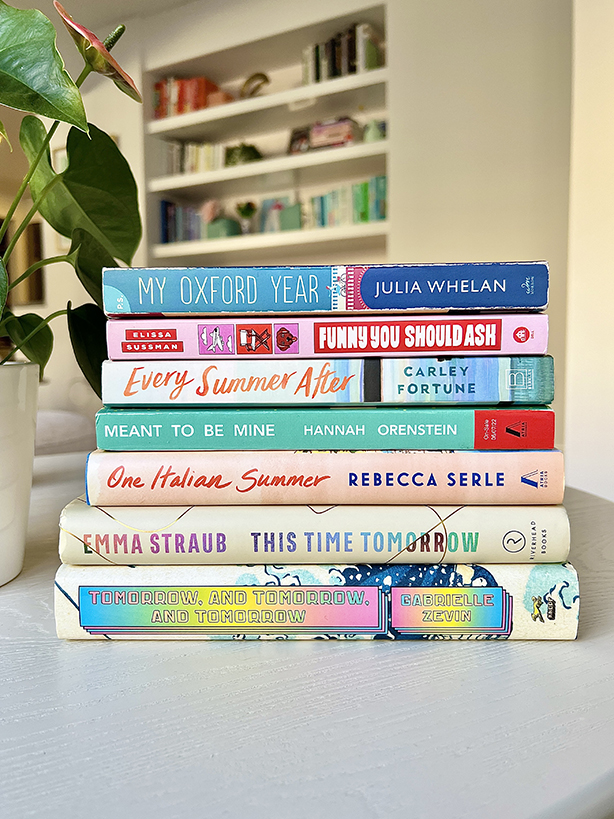 If I'm going to be very honest 2022 was a so-so reading year for me. Yes, I hit my goal of reading 52 books, but when I think about everything I read this year, I read a lot of books that I *liked* but not many I LOVED.
It's got me thinking about what I want to read in 2023. I always joke that my ideal book is the writing style of a romance but with the plot of contemporary fiction — give me ALL the Rebecca Serle and Jill Santopolo. If you have any recommendations that fit into that description, please let me know 🙂
ANYWAY, here is a round-up of what I read in 2022 and the standouts from the year. You can also check out last year's round-up here.
Some Book Stats:
In 2022 I read:
52 books — up from 43 last year.
32 romances. I am kind of shocked it's that many!
12 books I'd categorize as contemporary fiction
12 YA books. I kept calling this summer my "summer of 16" because I read so many YA books
6 thrillers
5 books by Colleen Hoover
3 books by Jenny Han
And 2 nonfiction books. Which is up from 1 last year 😂
My Hands Down, Absolute Favorite Books I Read in 2022:
The Books I Really Loved:
The Break Up Book Club by Wendy Wax – My Review
Funny You Should Ask by Elissa Sussman – My Review
Gifts from the Sea by Anne Morrow Lindbergh – My Review
This Time Tomorrow by Emma Straub – My Review
Meant to be Mine by Hannah Orenstein – My Review
The Counselors by Jessica Goodman – My Review
Before We Were Strangers by Renee Carlino – My Review
Nora Goes Off Script by Annabel Monaghan – My Review
Can't Look Away by Carola Lovering – My Review
Books I Liked A Lot:
Books I Reread and Still Loved:
News
If you're lucky enough to have found a favorite brewery—where you get excited about every new beer release—you should…