14 total views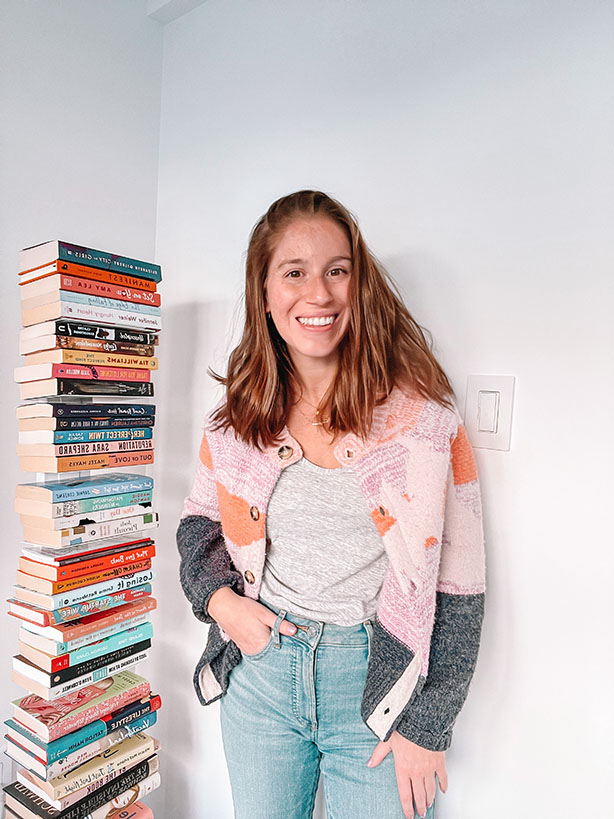 My favorite book I read last month (and also this year so far) is Tomorrow and Tomorrow and Tomorrow. It's been over a month since I read it and I'm still constantly thinking about it.
After that book utterly destroyed me, I feel like I had to take a hard turn to reading spicy romances to switch things up. I find the best way for me to cure a book hangover sometimes is to read something totally different.
Just a heads up, a lot of these books have content warnings. I don't want to miss any of them by listing some of the warnings out. Please check resources like StoryGraph if that's a concern 💗
One sentence plot: We follow video game designers Sam and Sadie through 30 years of friendship, heartache, and collaboration.
One sentence review: This is my favorite book I've read this year: Weeks later I'm still thinking about these characters, which is saying a lot as I could care less about video games.
Read this book if: You love a book that makes you cry. You love sinking your teeth into complicated characters with complicated relationships. Or you're a creative of any sort.
My Rating: 5/5 Stars
One sentence plot: From Lauren of Christina Lauren comes a steamy celebrity with a normal person romance between investigative journalist Georgia and her childhood crush turned TV celebrity Alec.
One sentence review: While I definitely felt awkward reading this very sexy book in public at times, I enjoyed the relationship between Georgia and Alec and how this book also tackled some serious topics alongside the spicy scenes.
Read this book if: You love a spicy romance that's also got a fair amount of depth. You love Christina Lauren books. You're a sucker for a celebrity with a normal personal romance like me 🙂
My Rating: 4/5 Stars
One sentence plot: Alexis and Daniel are from two totally different worlds — she's a doctor in the city, he runs a bed and breakfast in a small small town, but they end falling in love and trying to figure out how they can be a part of each others world despite the odds.
One sentence review: I've heard nothing but great things about Abby Jimenez as an author and totally fell in love with her writing and characters in this sweet modern twist on The Little Mermaid.
Read this book if: You're a fan of Emily Henry, baby goats, or romances that also tackle serious issues. Also if you love The Little Mermaid.
My Rating: 4/5 Stars
One sentence plot: A twisty love story with lots of reveals between a writer and a musician in 2013, and then flash forward to where they are now.
One sentence review: You know I LOVED a book when I devour it in less than 24 hours — I couldn't put this book down.
Read this book if: You're looking for the perfect blend of romance meets suspense that will keep you guessing.
My Rating: 4.5/5 Stars
(I reread this book in preparation before reading the sequel It Starts With Us — see my first review here)
One sentence plot: After randomly meeting on a rooftop, Lily falls hard and fast for Ryle which brings up memories of her first love, Atlas, and dark aspects of her childhood.
One sentence review: I wasn't sure I'd LOVE this book as much the second time around… but I found myself just as invested in Lily, Ryle, and Atlas as I was the first time around.
Read this book if:
My Rating: 5/5 Stars
✨ This post contains affiliate links ✨
Thank you for supporting Kayla in the City (and local bookstores through Bookshop.org!)
News
This article was originally published by Kaylainthecity.com. Read the original article here.