16 total views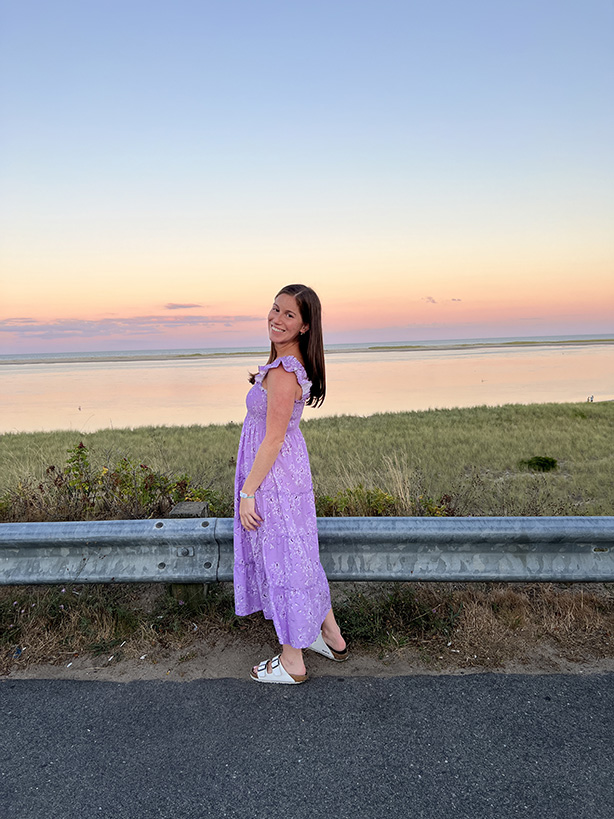 And just like that, it's fall. I feel like I've spoken ad nauseam about my hatred of fall on Instagram. I'm a summer girl ALL the way but am trying to embrace this cozier season.
A big highlight of the month was going to Cape Cod with my friend Will. It was my first time working remotely while traveling and it ended up working well. I've only been to Cape Cod one other time and loved my time there being at the beach and eating all the seafood.
Seeing Harry Styles in concert at Madison Square Garden was also a high point for me this month. It's funny to think before the pandemic I barely knew who he was, but here I am obsessed. His concerts are something special.
I'm obsessed with this bag.
So, bags aren't my thing. I can never find ones that I love that fit my needs so I usually just end up using a tote bag. This bag has been a total game-changer for me.
Why I love it:
lightweight
fits everything (I'm talking water bottle that I always have to have with me, spare sticky socks for barre, AirPods, wallet, you name it)
fabulous for staying organized: there are SO many zippers and pouches and I'm no longer digging in my bag to find my keys or that hair tie I *swear* I have.
easy to clean — just wipe it off.
Can wear it as a cross-body or over the shoulder.
The book situation in my apartment has gotten a bit out of hand. It has a small footprint but holds a surprising amount of books. It was also super easy to build (trust me, I did it by myself this weekend!)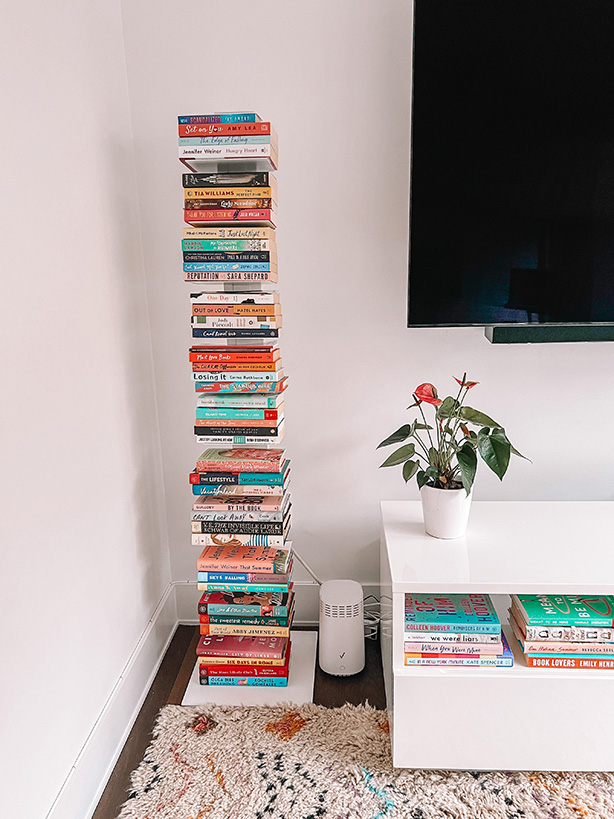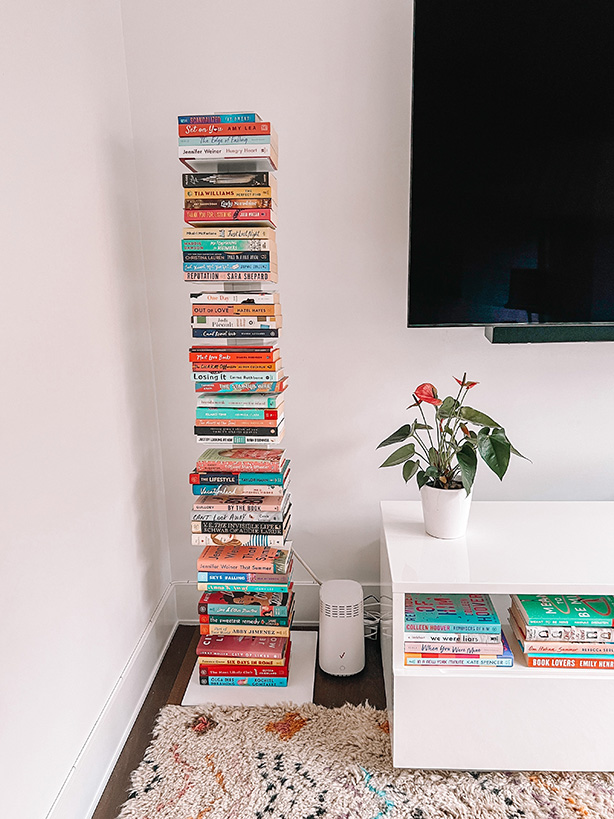 The Library.
Also on the topic of books, I've been trying to use the library more. My mom who is a librarian is probably reading this and very proud. My current rule of thumb with buying a book vs. taking it out from the library is if it's a book I'm not 100% sure I'm going to like, get it from the library.
The change in weather has got my hands SO dry already. While I was home for the Jewish holidays I used some hand cream my mom had lying around from Bath and Body Works. When I got back to the city I had to make a trip to BBW to get some of my own. It's the right amount of moisturizing without feeling too greasy.
During my Bath and Body Works quest for hand cream, I of course had to get a fall-scented candle. I swear someone's parents from my childhood used to have this candle burning in their house. The smell reminds me of being 16 and coming up from the basement at a friend's house to use the bathroom on the middle floor. Specific, I know.
I'm always in search of comfy bras. This one is great — the band and straps are adjustable and it's a bit more supported than other bralettes I own.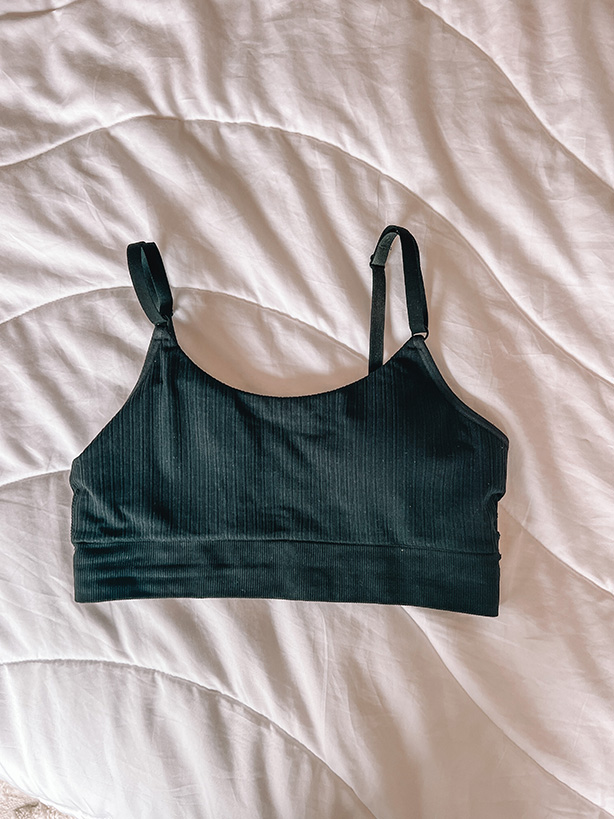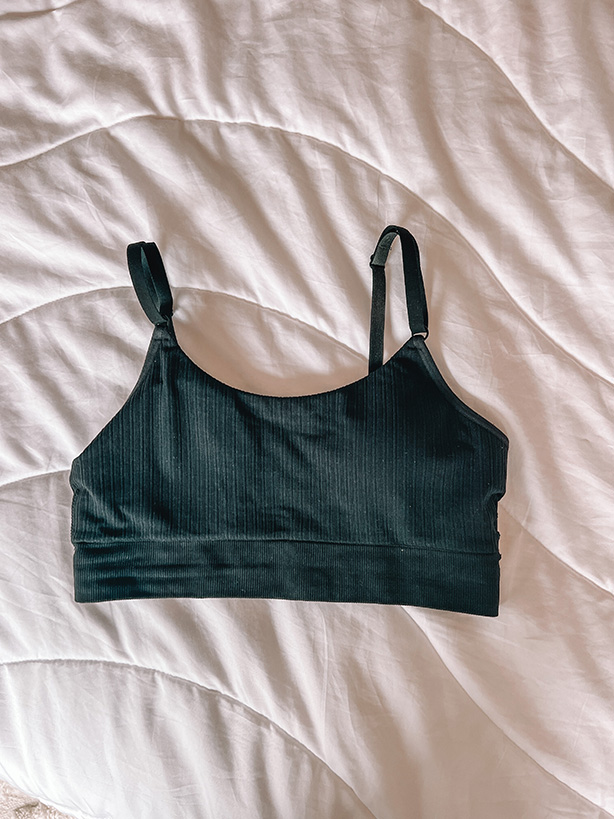 Long walks after work
When I first started my remote 9-5 job in the spring someone gave the advice to go for a walk at the end of the work day to transition from working at home to living at home. It's almost like a commute. This summer I spent most of my time after work going straight to the pool. Now that the weather has cooled down and the pool is closed I've been getting back into going for long walks after work and have loved the ritual.
News
https://linktr.ee/kineticbands http://myosource.com/abdominal-workouts/ Click here to learn how Grace stays in shape. Kinetic Bands® are an effective resistance bands training…