11 total views
The Sheep Mountain mine closed in 1917, taking the mill's meaning-of-life along with it. In late 2021, plans for a "high-end winter and summer retreat," offering backcountry skiing and fly-fishing, were reported in local newspapers, hot on the heels of a music festival that sprouted along Crystal City's long-overgrown main street. But more than music, the main draw here remains the mill itself, still standing tall, despite its seemingly precarious perch.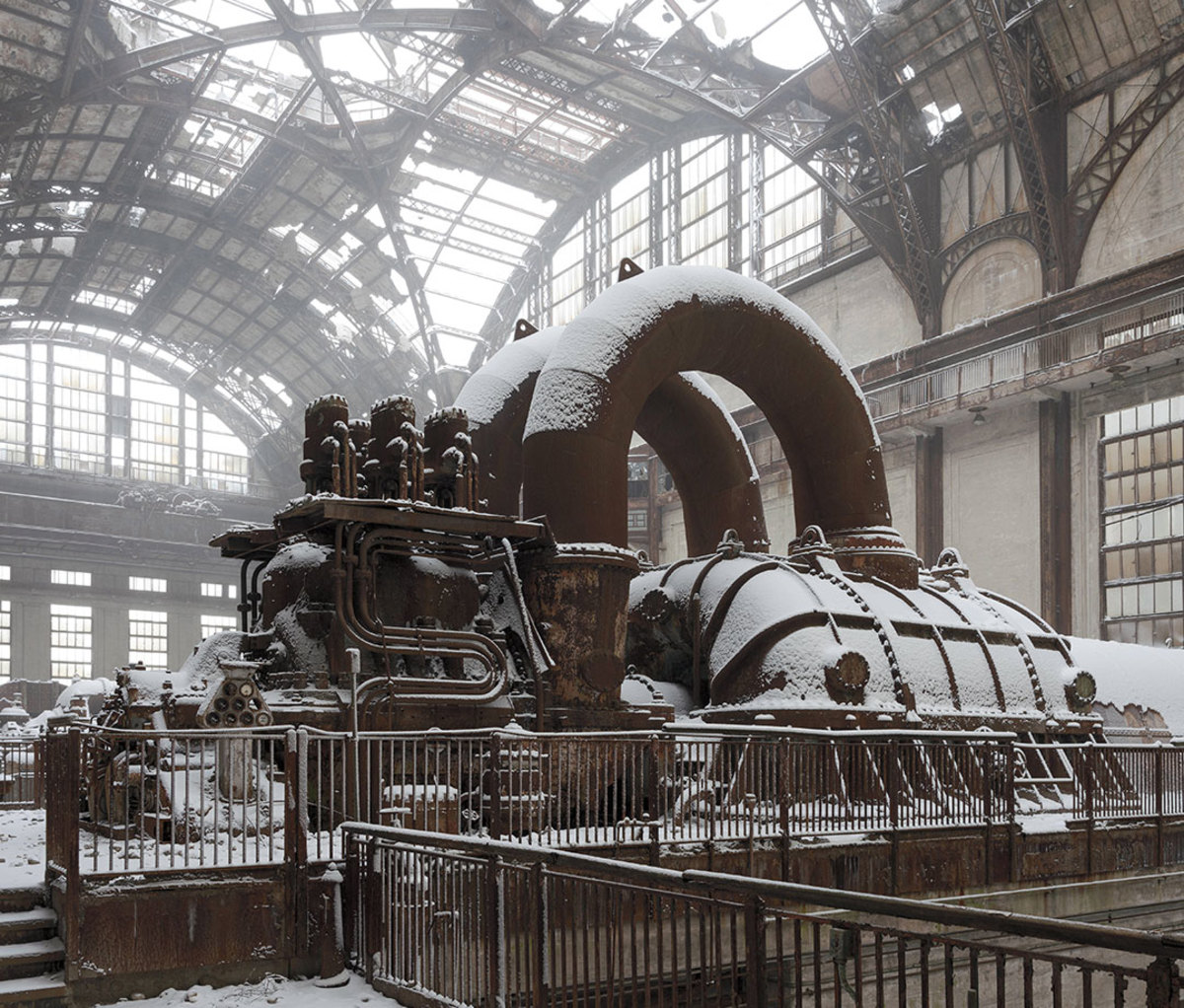 Port Richmond Generating Station: Philadelphia, Pennsylvania
A hulking neoclassical behemoth on the banks of the Delaware River, the Port Richmond Generating Station bears both the scars of its age and the faint etching of its past owner and purpose: the Philadelphia Electric Company.
The building's birth dates to the Jazz Age, when Philadelphia was booming and needed energy to bring light to its eventually Springsteen-serenaded streets. The method of making electricity was simple and sultry: Coal-fired boilers would superheat water, the resulting steam would spin turbines and converters would channel the spark out into Philly's territory.
Despite its industrial ethos, the company wanted the station to look good, too, so it hired John T. Windrim, the famed Philly architect who had designed a series of anciently inspired buildings around town. For the Port Richmond station, Windrim's vision included an arching, skylighted turbine hall that was "modeled after the ancient Roman baths," according to Jack Steelman's Workshop of the World, a study of the city's industrial history.
That building opened in 1925, though only part of Windrim's plan came to fruition: The Depression, after all, dramatically reduced the need for power, and the prospects for generating a profit off it. Still, improvements and addendums kept it purring till the mid-'80s, when it finally closed after six decades in service.
News
What's on track to keep fitness fresh next year? Lean in because we've got the scoop on all things…