13 total views
Let's talk about JEANS. As you know, I'm not about the hard pant life. I spend most of my days wearing my favorite black yoga pants. Because of that I'm always on the hunt for jeans that are cute, but also pretty comfy since I'm so used to always wearing yoga pants. Throw in the fact that I'm 5'2″ and jean shopping can be a bit of a struggle.
I finally found a few pairs of jeans that I LOVE. They are great not only for my fellow petite friends but are also comfy enough that you won't hate wearing jeans all day. I promise 🙂
Here are my current faves!
The [Petite!] Jeans I'm Loving Right Now: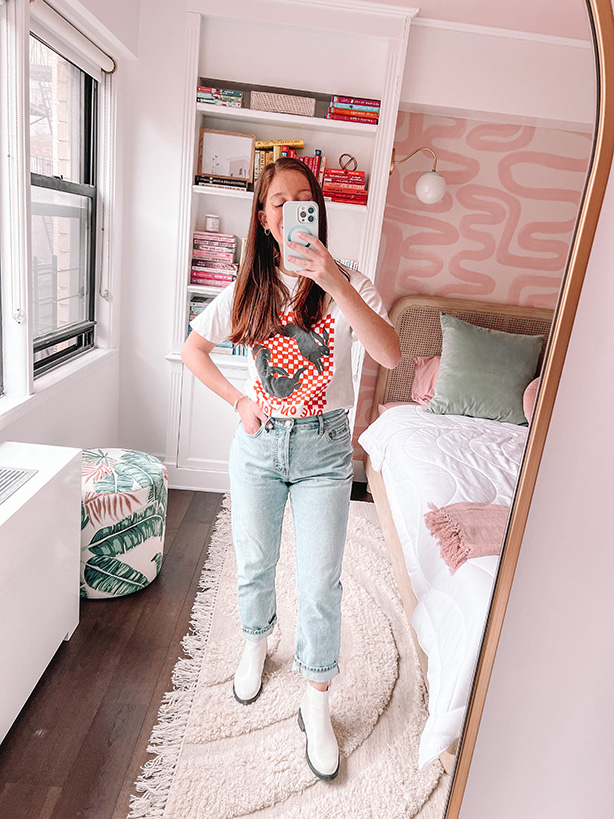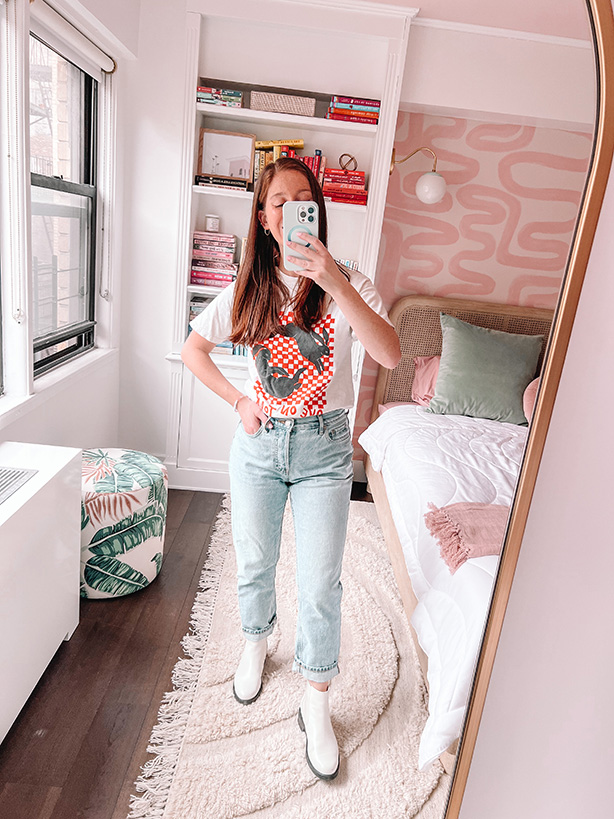 I've written about these before but they are still in constant rotation for me. These vintage-inspired jeans always make me feel effortlessly chic and I love pairing them with a tucked-in concert tee like in the picture. They are the least stretchy of the jeans listed here, but because they are a relaxed fit, I find them to still be comfy.
I recommend sizing up as they aren't super stretchy. Depending on your height you might also need to roll up the bottoms a bit, even in the ankle length.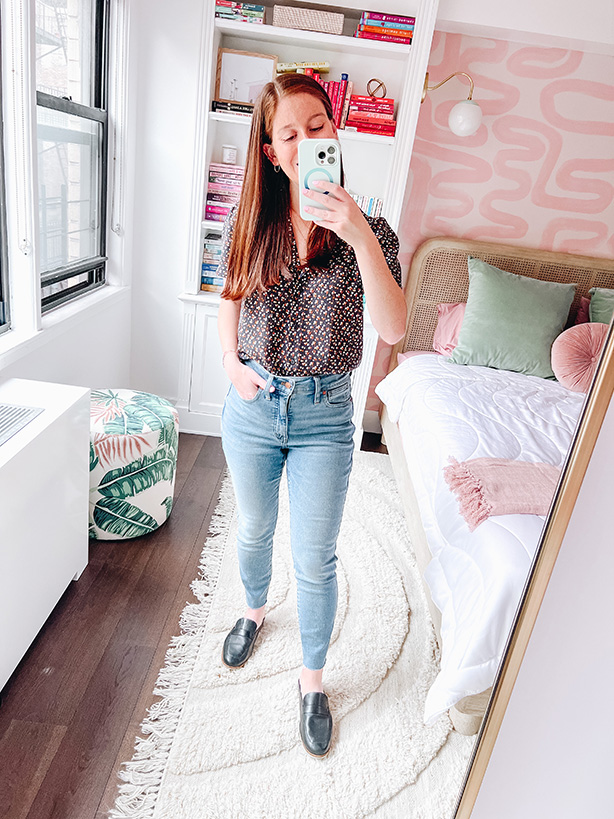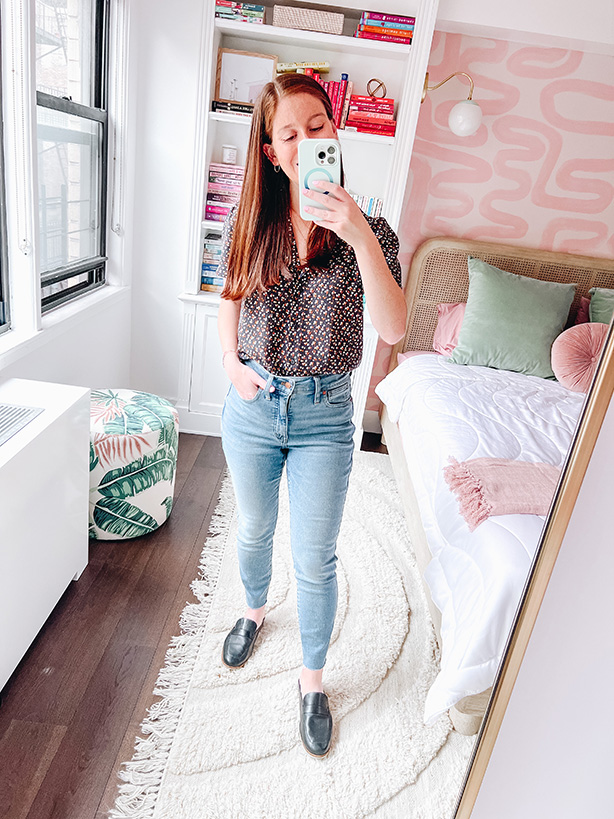 These jeans are the perfect jeans for those days when you just want to be comfortable but also want to upgrade from yoga pants. They've become my go-to and I adore the fit of them.
The material is super stretchy and hugs in all the right places without feeling constricting. Another great thing about the raw hem is that you can cut the jeans shorter if you need to (I haven't though!)
The fit is somewhat true to size, but you might want to size down due to the stretch.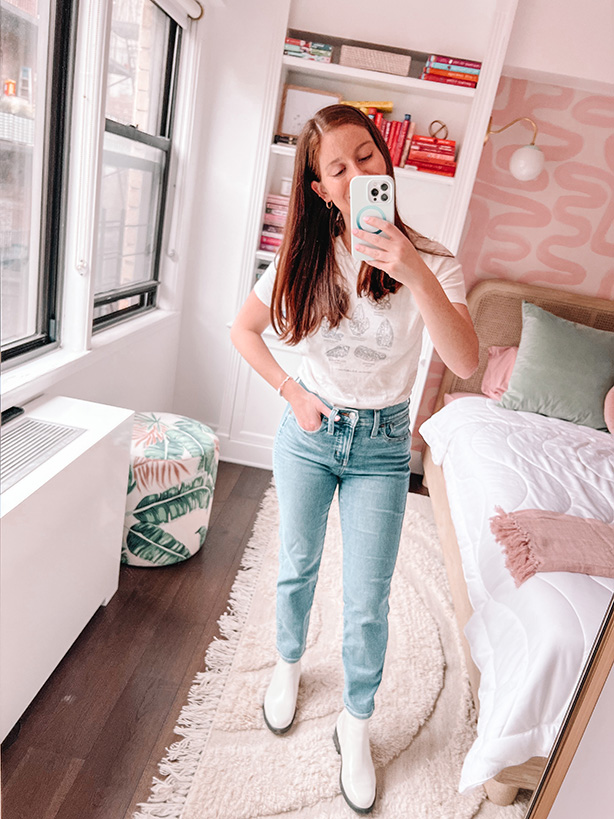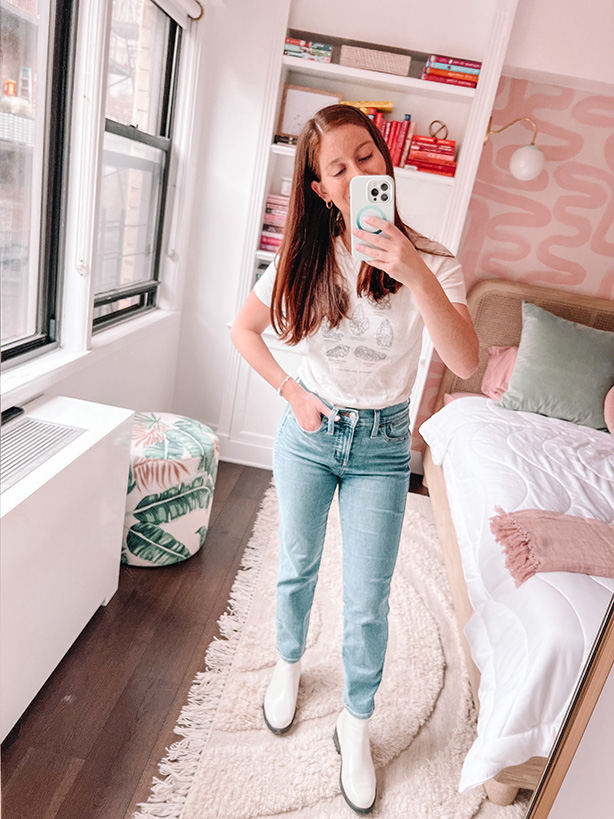 I was a bit iffy on these at first — are straight jeans really my thing!? I'm now kind of obsessed with these pants and they remind me of my favorite boot cut jeans I had in middle school in the best kind of way 😂
They're delightfully stretchy and a good way to try out jeans that aren't skinny jeans if you're nervous about the switch. The petite length is also perfection, no need to hem or roll them up.
In my opinion, the fit is pretty true to size.
This post contains affiliate links. Thank you for supporting Kayla in the City!
News
Modern life can feel overwhelming and the solution is about being strategic. It takes effort to form a healthy…