13 total views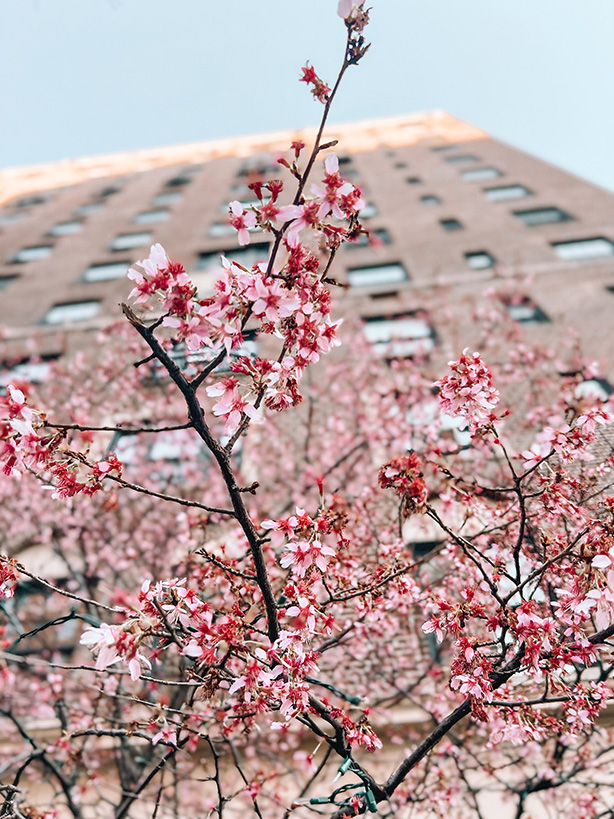 Happy April! I have lots of fun favorites to share including the mascara I'm OBSESSED with, the workout I've been loving, and some warm weather fashion picks I can't wait to wear.
But my favorite of all favorite things is that it is officially Spring! Nothing makes me happier than seeing pops of pink and the flowers starting to bloom in NYC.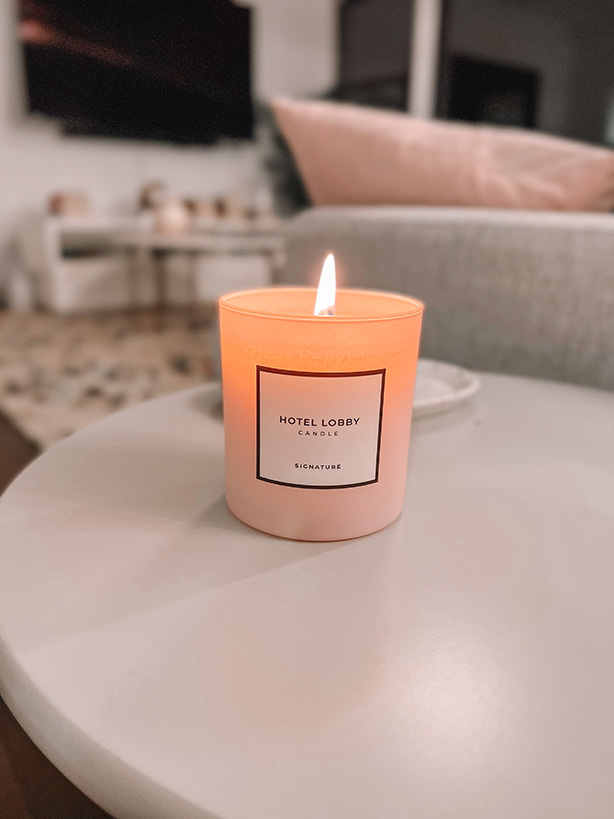 I've recently become a total candle lover. To me, there's nothing cozier than lighting a candle at night while I'm reading and winding down from the day. My new favorite candle is the Signature Candle from Hotel Lobby. I'm a huge fan of Lindsay Silberman and knew whatever she created had to be good. To me, the Signature Scent gives off a somewhat vanilla mixed with tobacco kind of vibe. I have it near my couch and my friend had commented one night that something smelt really good — and that was unlit!
It's not the cheapest, but it is high quality and a nice "treat yourself" kind of candle.
This Candle Wick Trimmer
Yes, I've officially reached peak crazy candle lady status…
I recently learned that you're supposed to cut the wick of your candles before every time you light them to help them burn more evenly and last longer. Mind. Blown. This candle wick trimmer from Paddywax is super cute and easy to use. FYI it's also lefty friendly, which I was worried about.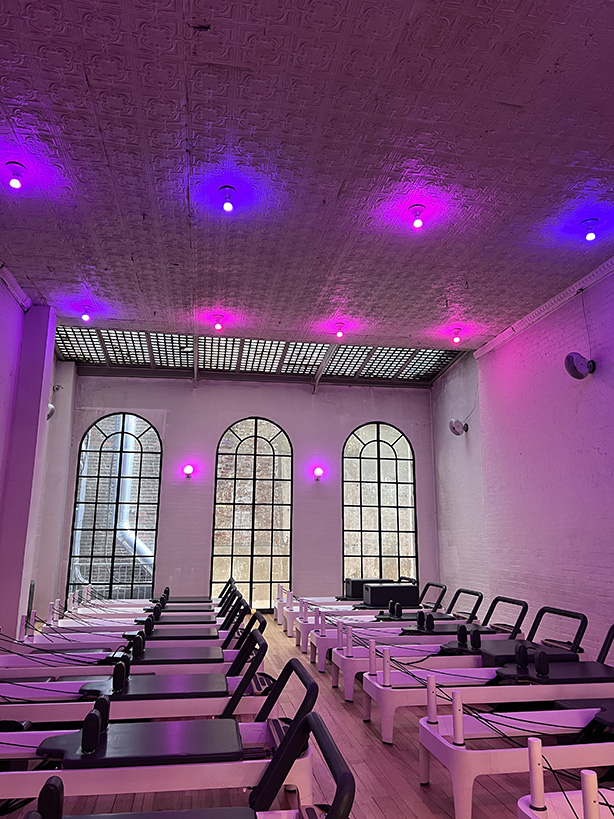 Pilates Reformer Classes
I've been really loving pilates reformer classes this month. They are low impact but always pack a surprising amount of punch. This month I went to Body Evolutions and New York Pilates. I'd say Body Evolution is more of a classical pilates vibe whereas New York Pilates (pictured above) is definitely a bit more "trendy" and had fun lights and music. Highly recommend both!
Before I went to LA in January, I realized I was in desperate need of more mascara and my go-to from Glossier wasn't going to arrive in time before my trip. I went to CVS on the hunt to find something inexpensive that would suffice. Good thing, I did because I found my new favorite mascara.
It's a two-part process — first, you use the nourishing base coat and then the lengthening tube coat.
This stuff stays put! I've now put it to the test with tears, sweat, and long days. It doesn't budge! It's also easy to remove with warm water and lightly smoothing the mascara away from your lashes.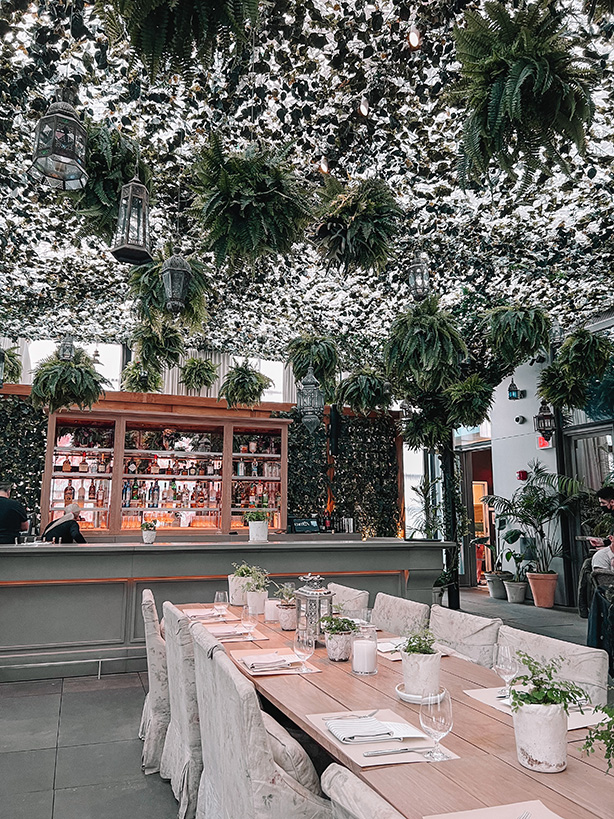 Brunch at The Terrace in Times Square
I've been on the hunt for restaurants in Times Square that are moderately priced and not overly touristy.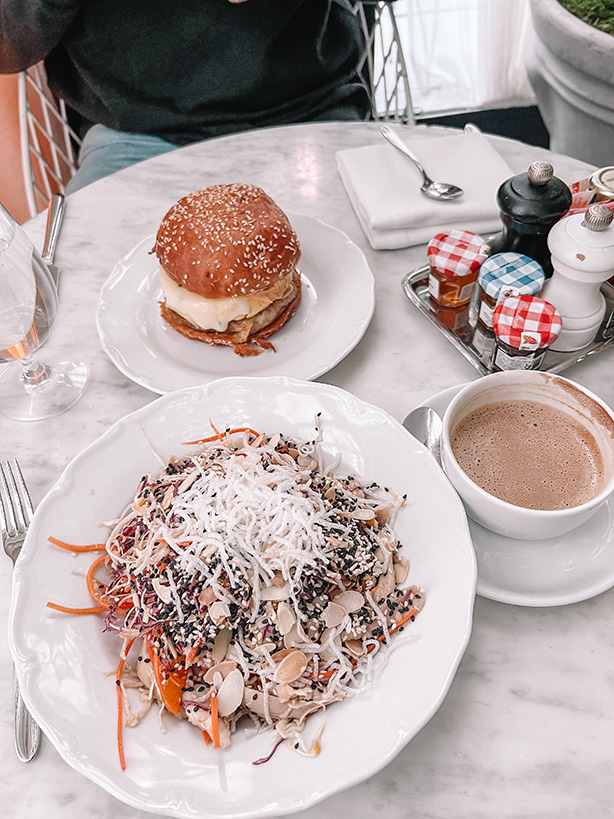 A friend and I went to The Terrace restaurant at the Times Square EDITION hotel for a pre-show brunch and it was FANTASTIC. The room is stunning — and I'm sure even cuter in the summer when you can enjoy the outdoor area. My friend said his breakfast sandwich was one of the best he's ever had and I loved the Chinese salad.
My skin has been SO dry lately. I'm always pleasantly surprised at how soft and hydrated this mask leaves my skin. Pro tip: You can also put it in the fridge for a cooling treat.
On the fashion front…
I cannot wait to wear this cute skort (yes, a SKORT!) on vacation in May
This dress is definitely going to be a favorite of mine this summer. I'm obsessed with the kaleidoscope print.
These jean shorts are perfection — just the right amount of stretch.
I LOVE this fun rainbow Weekender bag. It's surprisingly roomy for a weekend away!
And last but definitely not least…
HARRY STYLES HAS A NEW SONG. Need I say more!?
News
What's on track to keep fitness fresh next year? Lean in because we've got the scoop on all things…